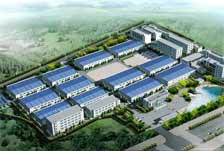 Linyi Zhengda Wood Co., Ltd. founded in March 1998, as an enterprise for export and foreign exchange earning focus on Chinese health home building materials research and development, manufacturing and sales. Registered capital of 10.67 million Yuan, fixed assets is 80 million Yuan, it has standardized warehouse of 20,000 square meters, with 10 standardized production lines, annual output of 100,000 cubic meters of wood products. Annual domestic trade turnover is 350 million Yuan, and annual international trade turnover is 11 million dollars.
The factory pay more attention to technology innovation and product research and development constantly, the products of 2mm-30mm fancy plywood, melamine plywood, block board, commercial plywood and film faced plywood always lead the industry development direction, which is an indicator of wood industry innovation development.
The factory is adhering to the management idea of ¡°the survival by the quality, development with prestige" for many years, the products enjoys high reputation in both the national and global industry. Our products are exported to Vietnam, Singapore, Philippines, Thailand, Iraq, Saudi Arabia, Egypt, South Korea, Europe and the United States and other countries and regions, the company's "MEIYI" and "ZHENGDA HEHUA" is Chinese wood industry leading brand, getting good reputation.
In June 2020, Shandong Meiye Wood Industry Co., Ltd. was established. The new factory has a standardized production workshop of more than 20000 square meters, 10 standardized flow production lines, and an annual output of 300000 cubic meters of all kinds of high-grade wood products.
Producing good quality plywood; building one-hundred years good faith enterprise, Linyi Zhengda Wood Co., LTD sincerely welcome customers at home and abroad to negotiate business, cooperation to achieve mutual benefits.